Vista Point Advisors
We've Chosen A Side. It's Yours.
We work exclusively on the sell side, representing founder-led software & internet businesses, providing M&A and capital raising advice. Our senior leadership is completely aligned with your interests and remains highly engaged throughout the process.
Founder-Led Focus
Founders have a unique set of interests when deciding whether to raise capital or sell their business. We understand that and tailor our process to maximize the outcome.
Sell-Side Only
Unlike other investment banks that work for buyers and sellers, we exclusively work on the sell-side. That means you get unconflicted advice, resulting in a more competitive process.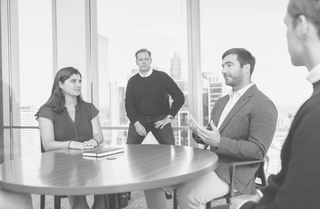 Software & Internet
Software and internet businesses have unique characteristics that make them highly valuable. Our decades of experience with these dynamics deliver premium outcomes for our clients.