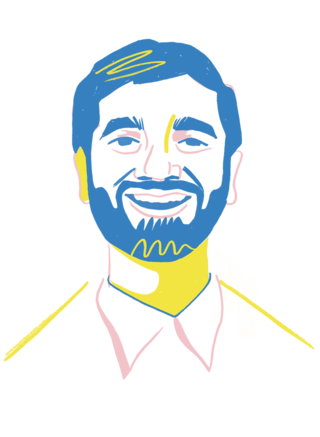 Increasing Enterprise Value Through a Competitive Sales Process
The Sale of GoGuardian
As first-time founders looking to sell our EdTech business, we decided bringing on an investment bank would result in the best outcome.
We made the right decision. Hiring an investment bank to run a competitive process added a significant amount of enterprise value to our final deal.
---
I first recognized the potential for the internet in education during my early years going through K12 education.
In the classroom, I felt frustrated and disengaged. But I felt differently about the internet. The internet captured my attention and unleashed my curiosity in ways school never did. With its huge volume of online content and communities, I was extremely engaged online.
Years later, when I saw a macro shift in how K12 educators were purchasing internet-connected devices, my future co-founders and I thought, "The introduction of internet-based curriculum in schools has the potential to deeply engage kids in the same way that we were engaged by the internet as kids." We wanted to play a part in that.
Watching the market, we quickly realized there were a number of technology adoption problems associated with bringing these devices into classrooms. Specifically, educators didn't have a good way of dynamically filtering out harmful material without also filtering out a lot of educational content along with it.
We built GoGuardian as a way to help educators and parents feel confident about what children had access to, as well as give children access to a positive educational experience.
Due to massive demand, we had an immense blitz forward in the first year. We reached our first million in revenue within a matter of five months, which we hadn't anticipated.
As a result of our success, we started receiving a lot of inbound interest from investors and potential acquirers.
At the time we had several investors on our board, as we had raised a Series A investment early in the company's history. The two groups of investors—those on our board and those reaching out—seemed to have different interests. The inbound investors reaching out were more interested in GoGuardian's philosophy (a focus on the future of technology-enabled K12 education) than prior investors. Based on our observations, we considered that this new interest might be an opportunity to recapitalize, or rather, swap out investors and get a board that was more aligned with our philosophy.
We chose to pursue a transaction with an investor or strategic buyer. In preparation for that transaction, we decided as a team that we wanted to bring on an investment bank.
Part of our decision was based on our experience during the Series A a few years before. We'd run that investment round ourselves, but the process was immensely chaotic and it distracted from our ability to operate the business.
Even more concerning was that during that process we weren't able to shepherd interested investors in lockstep, meaning there were investors at the tail end of our process who we'd never spoken to but were very interested in investing—a huge missed opportunity.
In addition, we knew that we would be negotiating in a tight timeline against people who had been professional investors and negotiators for dozens of years.
Between the timeline, wanting to focus our efforts on the business, and wanting to include all interested buyers, we knew we weren't going to be able to perfectly orchestrate a process that converged at the best outcome. We needed someone who could give the right information at the right times to the various players. We needed a banker.
After interviewing a number of bankers, we decided to go with Vista Point Advisors. We chose them because, among other things, we felt they had the best connections in our space and the best articulated strategy to carry out the transaction.
With Vista Point at our side, we started the transaction process.
Part of Vista Point's role was helping us position our business, mainly through the pitch deck that we used during management presentations.
As founders and managers, we had our hands in all aspects of the business, and if we had been responsible for creating our own pitch deck, we would likely have put too much stock in some areas and not enough in others.
For example, we took for granted that 100% of our revenue was from SaaS subscription revenue, which is something investors are really excited about. Vista Point made sure our 100% SaaS revenue model was one of the biggest headlines of our pitch deck.
They helped us parse through the various aspects of our business and formulate a cohesive story that represented our business in the best light.
Overall, Vista Point brought forward the points that best aligned with the mindset of potential acquirers in a way that we as first-time founders would never have done.
Because Vista Point involved so many interested buyers and because the stakes were so high, running the transaction process was easily the most stressful experience I've been through. As a CEO, managing all the parties along with my personal interests was extremely challenging in terms of physical and mental willpower.
That being said, the process ended up being really successful for the same reason it was stressful. We had a lot of interested buyers, and Vista Point was able to orchestrate a competitive process in such a way that we had competition between buyers down to the very last minute.
Because there was competition between buyers down to the very last minute, we were able to achieve several important objectives.
First, we were able to complete the process relatively quickly.
Second, we were able to take our pick from several quality investors who believed in us and believed in GoGuardian's philosophy.
Third, we were able to maximize valuation, which is important to any founder. The competitive process Vista Point created easily added an additional turn or two on the revenue multiple at a minimum.
As a result of the process Vista Point created and directed, we were able to land with an investor we really admired and appreciated. Working with them has added tremendously to the business since.