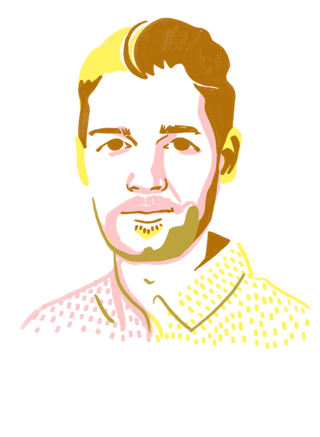 Closing a Rapid, Competitive Deal with a Valuation that Exceeded Our Expectations
The Sale of Suralink
We hired a bank upon the recommendation of one of our minority investors.
I can confidently say there's no way we would have closed as quickly and efficiently as we did if we hadn't worked with Vista Point. And our valuation far exceeded our expectations.
---
I spent several years doing financial statement audits in public accounting, as well as a little bit of time as a controller.
Before that, I had worked at several tech-related jobs. Based on that experience, when I went into accounting, I was pretty underwhelmed by the technology that was available to me.
The biggest pain point I experienced was just requesting and receiving documents from clients, and I looked in the market and there just wasn't really anything to address it.
So I got together with a good friend of mine, Dave Geurts, and my brother, Joe Ballantyne, and in 2014 we founded Suralink to address that pain point.
By the end of a three-month accelerator program, we had signed our first two clients, and Suralink's growth was a steady climb from there. We served everyone from sole proprietors to top 10 CPA firms in the US and Canada.
One partner that was important for our growth was a minority investor: Growth Street Partners.
As Suralink grew bigger and more complex, Growth Street was instrumental in helping us—all first-time founders—to hire the right people, make critical decisions, and avoid common pitfalls.
Growth Street was great at driving value over the years they partnered with us. But going into our relationship with them, we understood they had a time horizon in which they would eventually make an exit.
As the horizon approached for our main investor to exit, we decided to look for a new partner to help for the next phase of growth.
From a growth and metrics perspective, the timing and conditions were generally good for us to pursue a transaction. To do so, Growth Street strongly recommended we hire an investment bank to represent our interests as founders.
We interviewed several banks, one of which was Vista Point Advisors. In hiring a bank, I was looking for someone who could do things like prepare and manage a process, tell our story while highlighting the positives of the business, and also handle any obstacles that came up during the process in a calm, level-headed, rational, productive way.
Finally, I wanted someone who could drive a lot of value in the process.
In the conversations we had with Vista Point, they were calm, collected, and sophisticated in their answers. Of all the banks we interviewed, I felt the most comfortable turning over the story and face of our business to their team. So we hired them.
The team at Vista Point brought several things to the table.
On the outreach side, they knew and had contact with all the different investment groups and strategics that could potentially be interested. They also knew how to prepare for what those groups would be looking for in a business, which as a founder I didn't know how to do.
They also knew how to manage the process from a communication and timeline standpoint, and just generally to manage all the workings of the process.
We found that if you try to drive a competitive process and involve multiple parties, you need someone full-time managing the dynamics of all those people, schedules, and information. We definitely couldn't have done so on our own.
The process highlights the parties that are in love with your business—or that through the process, end up falling in love with your business.
Going through this process for the first time, there were a couple times where I thought, "I wonder if we should say this or do that." Vista Point gave us guidance on when the right time was to lean in and when it was better to hold back.
They always gave a well-explained reason for why we did anything, which helped me feel comfortable that we were making the right decisions along the way.
Vista Point's strategic and thoughtful approach enabled us to retain leverage and options all the way to the finish line.
That competition did a couple important things for us.
For one, it drove up the valuation of the company. In addition, it made the process move extremely quickly—we were able to close within a 3-week time frame after having received initial offers.
In the end, the result turned out fantastic. We closed at a valuation above our highest expectations with a new partner that is ready to help accelerate our growth moving forward.
The final outcome was a sizable investment and we feel really good about it. We found a great partner that will support us as founders and our management team to continue to run and grow the business.
Because of the way we structured our deal, we were able to receive meaningful liquidity and also roll equity in the business. That means we get to keep running our business and hopefully get even more meaningful liquidity in the future.
Of the banks we talked to who gave us a range of potential valuations we could expect, we exceeded the high end of every range. And that was all because of the process Vista Point ran.
From my perspective, it definitely makes sense to hire a banker, even if you're extremely experienced in this world.
For any founder, I would encourage you to hire the right bank, and then to trust them, because they know what they're doing. They've been here before and this is what they do all the time.
Last of all, enjoy the process. It can be intense, but it's a cool process to be a part of, so make sure to enjoy yourself.
---