Celebrating 10 Years at Vista Point Advisors
By Michael Lyon, Founder & Managing Director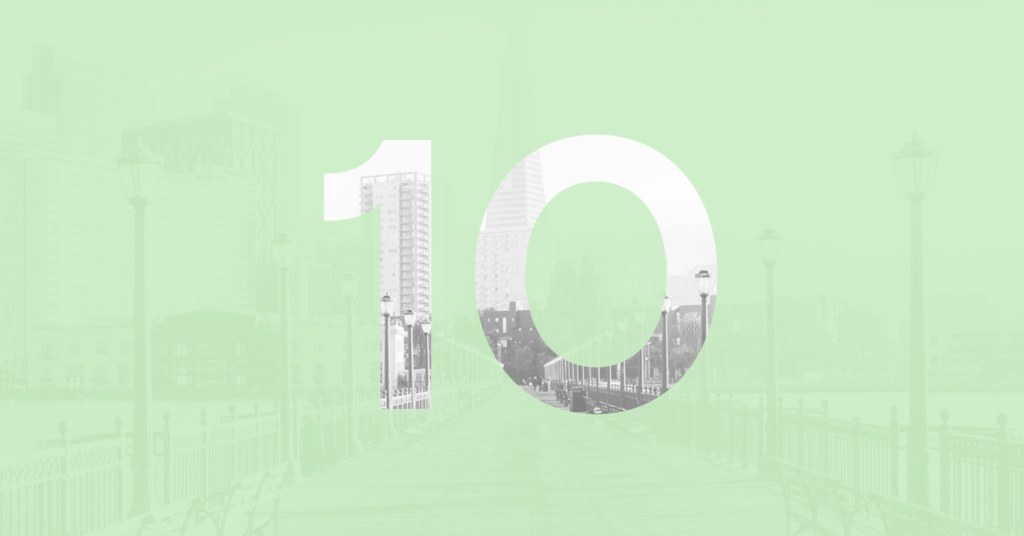 It's hard to believe Vista Point Advisors (VPA) will be celebrating its 10 year anniversary this week.
When we first started VPA, we wanted to build an investment bank exclusively focused on founders, not institutional investors. I have learned many things over the past decade about sales & marketing, HR, negotiation and myriad other topics. But the most important lesson I learned early was that you should surround yourself with great people and do everything you could to keep them close. I am extremely thankful for all the success we have had over the last decade and wanted to thank many of the people who have contributed to that success.
To the VPA Team:
To Jeff Bean and Jeff Koons: I don't know what to say other than this would have never happened if you were not here from the very beginning. I will always be grateful for your belief in what this organization could become—and for bringing your own chairs on the first day.
To David Cho, Scott Austin, Mike Greco, Miles Lacey, Thomas Lin, and Russell Perkins who have all been with VPA for 6-7 years: You built the infrastructure that scaled the company and are the best in the business.
To the newer members of the team (Charlie, Chet, Lucy, Ethan, Chiraag, Loson, John and Dickson): I am excited that you have chosen to be part of this team and look forward to your continued growth.
I can't wait to be back in the office again and reignite the recurring arguments: Carolina vs. the Pac-12, Jordan vs. LeBron, olives vs. pickles, the best holiday food and all the other things we have argued about relentlessly for the past 10 years. Our clients love your work and are blown away by your dedication and skill. I am thankful we are on the same team and hope it always stays that way.
To our founder clients (some of whom are listed below):
From the early clients who took a chance on a new startup investment bank to our more recent clients who have entrusted us with the sale or their life's work, we are exceedingly humbled by your faith in us. We hope we lived up to the unconflicted ideals we presented to you. Advising and guiding you during one of the most stressful and exhilarating times in your life is what gets us fired up.
I also wanted to thank Eddie Le (who co-founded VPA), William Heldfond, and Morgan Livermore. They moved on from Vista Point but made big contributions early to the firm.
Finally and most importantly, I want to recognize the steady and loving support of my wife Yvette Mangalindan and our three daughters Freya, Olivia and Amelia. Yvette, I will alway be grateful for your supporting me in taking this chance ten years ago and for believing in me. On my worst days, having the love and faith of my family is what kept me going. Without all your support, VPA would never have gotten off the ground. I appreciate you for tolerating countless calls while on vacation or canceled plans at the last minute. I love you all very much.
I can't wait to see what the next 10 years has in store for VPA. Given the quality of the team we have and our past track record, it should be fantastic!
Thanks again to everyone for their contributions and support. I love you all.
Special thanks to:
Riley, Michal and Anthony at PearDeck
Brandon at Briostack
Mike and Robert at Softdocs
Mike and Andrew at Traliant
Max at Service Fusion
David at SurePrep
Jonathan and John at Service Autopilot
Smita and Frank at Zybooks
Ed at 360training
Tracy at LiveRez
Sidharth at Freckle
Jonathan Wu, Vincent Wu and Ting at Value Penguin
Russ at Veriship
David at Vuture
Dean at BizLibrary
Meir and Eli and at TelTech
Advait at GoGuardian
Rajiv at a2z, Inc.
Andrew at Paytronix
Jake and Tom at On-Site
Jeff at SecureLink
Mike Owens and Mike Eggermont at Absorb Software
Graham at Opus 2
Brian at Scenario Learning
Chris at CompareCards
Eric at NextAdvisor
Jim at NaturalPoint
Ralph at LawRoom
Neal and Darshan at Imagine Easy Solutions
Dan at LawLogix
Mike at Capterra
Don and Austin at Software Advice
Scott at ISYS Search
Tim at ServiceU
Jason at Axiom
Richard at Totara
Pablo at Igea
Matt at SuperSalon
John Graff at ParentLink
Rob and Mattias at Eckim