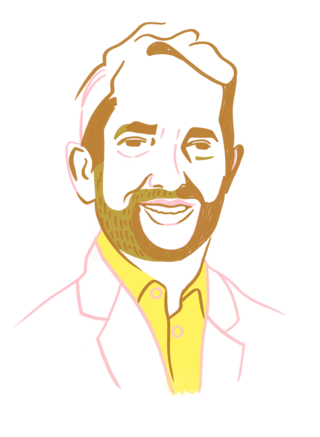 Closing a Successful Transaction That Met the Needs of Multiple Founders
The Sale of Absorb Software
My co-founder and I wanted to take the next step towards taking on outside investment, but we found that our personal objectives in doing so differed.
Working with an investment bank, we were able to structure an investment transaction that successfully met the personal passions of each founder and kept the company moving forward.
---
In the early 2000s, I was working for a company developing online courses, including the lessons, instructional design, and multimedia assets.
As part of my role, I helped input course content into learning management systems. As I did so, I felt dissatisfied with the experience because of how kludgy these systems were. Here we were putting all this time and energy into designing well-crafted, beautifully thought out courses with a nice flow, and then these systems didn't do justice to the quality of courses we could produce.
Beginning at that time, I developed a vision of an intuitive learning management system that could do justice to a high-quality course while also enabling people who weren't multimedia or programming experts to manage the training material.
My coworker Mike Eggermont shared my vision, so in 2002 we left the company and went to found Absorb Software.
We completely bootstrapped the company, doing odd jobs to pay the bills—building websites, developing e-learning content back in the day for other clients while we built the software from the ground up.
It took about two years to get the first functional version of the software built, each of us playing multiple roles across the business as we went from 3 people to 10 people to 25.
We brought a lot of passion to our products where we'd seen gaps in others. We were always driven to create intuitively designed software that was both beautiful and powerful, all the while thoughtfully listening to our clients.
Our customers were pleased, and the business did well enough that we started showing up on the radar of our competitors.
These competitors were legacy players in the industry—companies with hundreds of millions of dollars in annual revenue. Their sales and marketing budgets were orders of magnitude larger than ours, and we realized that now we had to compete at a different scale.
With some discussion, we decided that to successfully compete, we would need to bring on an investor, and with that investor a board of directors who had SaaS experience and could help accelerate growth.
Both Mike and I were ready to make a move forward, but we found we had different views about how we wanted to bring on an investor.
For me, I was excited about participating in the future of the company and wanted to stay heavily involved in the business. Mike, on the other hand, was looking to be remunerated for a decade's worth of sweat equity he had poured into the business.
Despite different interests, we moved forward and determined we would hire an investment bank to support us in a future transaction.
We decided we needed to hire an investment bank because we were technology entrepreneurs, not finance MBAs. Taking on investment required a language we were familiar with but weren't experts in by any measure.
In addition, we were a somewhat obscure company based in Calgary, Canada, not a high-profile Silicon Valley tech company. As such, we needed the help of an investment bank to get the right list of people interested in investing in our company.
We'd had a few banks reach out to us over the years, and we reached out to a few of our own. With each, we made them sell themselves.
Among the banks we reviewed was Vista Point Advisors and we were impressed with them for a number of reasons.
For one, we could tell they had put time into understanding our business, including the components that may not have been typical of other SaaS businesses they'd represented.
In addition, we felt they could represent the culture and energy of our company, which was essential for us because finding the right investor with good cultural fit was every bit as important as the dollars and cents of the investment itself.
Overall, we just thought the bankers at Vista Point were good people we would enjoy working with. So we hired them.
As we started communicating with potential buyers, Vista Point did a good job of articulating the value of our different licensing models in a way that a non-e-learning industry professional could understand the lifetime value of our customers. As a result, we had lots of qualified interest in our company.
Vista Point was able to get our company in front of many high-quality investors, which produced an exceptionally competitive process.
Specifically, that competitive process involved 15 management presentations and 34 LOIs (first round bids). Of those LOIs, we took 4 into deep diligence and had 3 final round term sheets to choose from.
Among the investors Vista Point brought to the table was a private equity investor we were really excited about: Silversmith Capital Partners. While some bigger names in private equity were also participating in the process, we felt Silversmith would make an exceptional partner and offer us the cultural fit we were looking for.
With the help of Vista Point, we were able to structure the transaction in a way that satisfied both mine and Mike's needs. I would continue with the business and Mike would receive compensation for his equity.
We successfully closed with our preferred investor, which was a happy outcome for both Mike and I. Three years later, I'm still very happy as I continue working on the business.
If you're preparing for a transaction, be prepared for one of the most exciting, most demanding times of your business career. To handle the demands, you need to approach the transaction with a bank who has the same energy level as you to take on the business challenge that's ahead as potential investors probe deep into your company.
When you choose a bank, make sure they're a true partner—not just a sales agent, but a partner that will work their tail off through a demanding, challenging process. Vista Point was that kind of partner for us.